Workspace that

inspires creativity

—
Dear Traveller, here at Desert & Ocean Co-Working, we invite you to discover a haven of contemporary elegance and warmth at our co-working sanctuary perched on the breathtaking Namibian coastline. Step into a realm where boundless possibilities await, as versatile workspaces harmonise seamlessly with lightning-fast internet and an array of premium amenities. Embrace the idyllic setting that fosters unparalleled growth and success for freelancers, entrepreneurs, and visionaries alike. Whether you seek the sanctuary of a private office, the focus of a dedicated desk, or the collaborative energy of a communal area, our space is meticulously tailored to cater to your every need. Immerse yourself in panoramic ocean vistas, enveloped by cascades of natural light that ignite the fires of inspiration and invigoration throughout your journey.
Join us, and unlock the transformative power of our extraordinary co-working realm!
Come join our community & experience
the perfect blend of work and play!
Hot

desks

—
In a modern industrial style, there are no dedicated desks - you sit wherever you feel the most comfortable to work. Created for people on the go: mobile, but in need of a fully equipped work environment.
Private

offices

—
It's your best option if you need a private, secure, quiet environment for your team but still want to benefit from the creative energy of our community. Constructed with aluminium, glass and wood, the private offices are designed so that you stay visually connected to the other members, but with full privacy.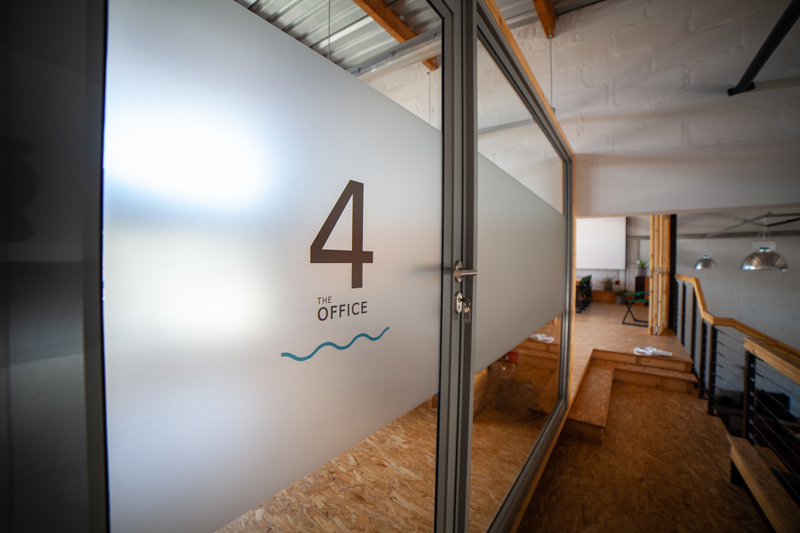 Board

room

—
The meeting room can accommodate 8 to 10 people. It is fully equipped with a OPTIMA projector, 4K ready and good quality sound system.
We can organise a tea/coffee station, on request.
Experience the extraordinary fusion of work and travel as Desert & Ocean joins forces with Damarana Safaris, creating a groundbreaking synergy that redefines the way you work and explore Namibia. Embrace the concept of slow travel and embark on a transformative journey that harmonises professional fullfilment with awe-inspiring adventures.
Unleash your potential at Desert & Ocean Co-Working, nestled along the mystical Skeleton Coast, where innovation thrives amidst captivating landscapes. Immerse yourself in a stimulating environment that invigorates your professional endeavours, while reserving your weekends for enchanting escapades meticulously crafted by Damarana Safaris. Embark on unforgettable odysseys to unearth the wonders of our magnificent country.
Elevate your experience by staying connected to the vibrant pulse of our dynamic coworking community. Don`t miss out on the latest news, captivating events, and exclusive promotions that enrich your journey towards success.
Join the conversation and ignite your inspiration by following us on social media. Together, let`s forge new connections and embrace the limitless possibilities that await.
Check availability &

book your seat